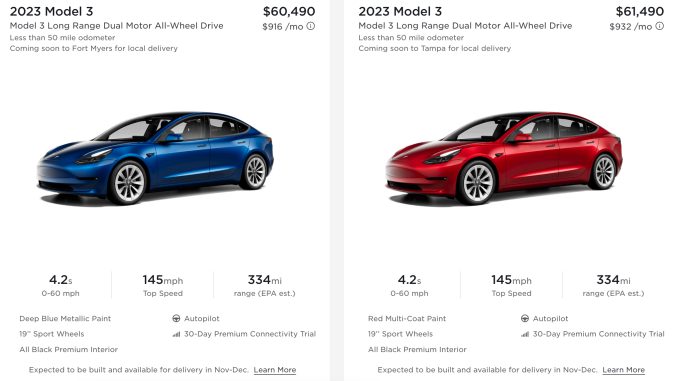 Earlier this year, Tesla stopped taking orders for the Model 3 Long Range due to high demand for the electric sedan. While it's still not available in the Design Studio, you can get your hands on a brand new one from the existing inventory section of Tesla's website.
As an added bonus, it will be a brand new model year 2023 car.
Tesla Model Year 2023 Production
If you follow us on Twitter, you would have known that Tesla began production of Model Year 2023 for both the Model 3 and Model X earlier this week.
According to an internal communication sent to Tesla employees on Wednesday, a copy of which was obtained by Drive Tesla, Model 3 built on or after October 4 will be a model year 2023, while the same is true for Model X built on or after October 3.
For now, the Model Y and Model S are still in production in 2022, and the email stating more information about these two vehicles will be coming soon.
If you receive a VIN for your new car, you'll know it's a model year 2023 by looking at the 10th digit, which is now P (2023) instead of N (2022).
Based on our information, there have been no substantive changes with the model year change other than the removal of the ultrasonic sensors we reported on earlier this week.
2023 Model 3 Existing Inventory
With Model 3 production commencing in 2023, Tesla has quickly added them to their existing inventory website, with over 100 as of Friday night, as noted by inventory tracker WaitingForTesla.com.
Unfortunately none are available in Canada at the time of publishing (h/t: @BLKMDL3)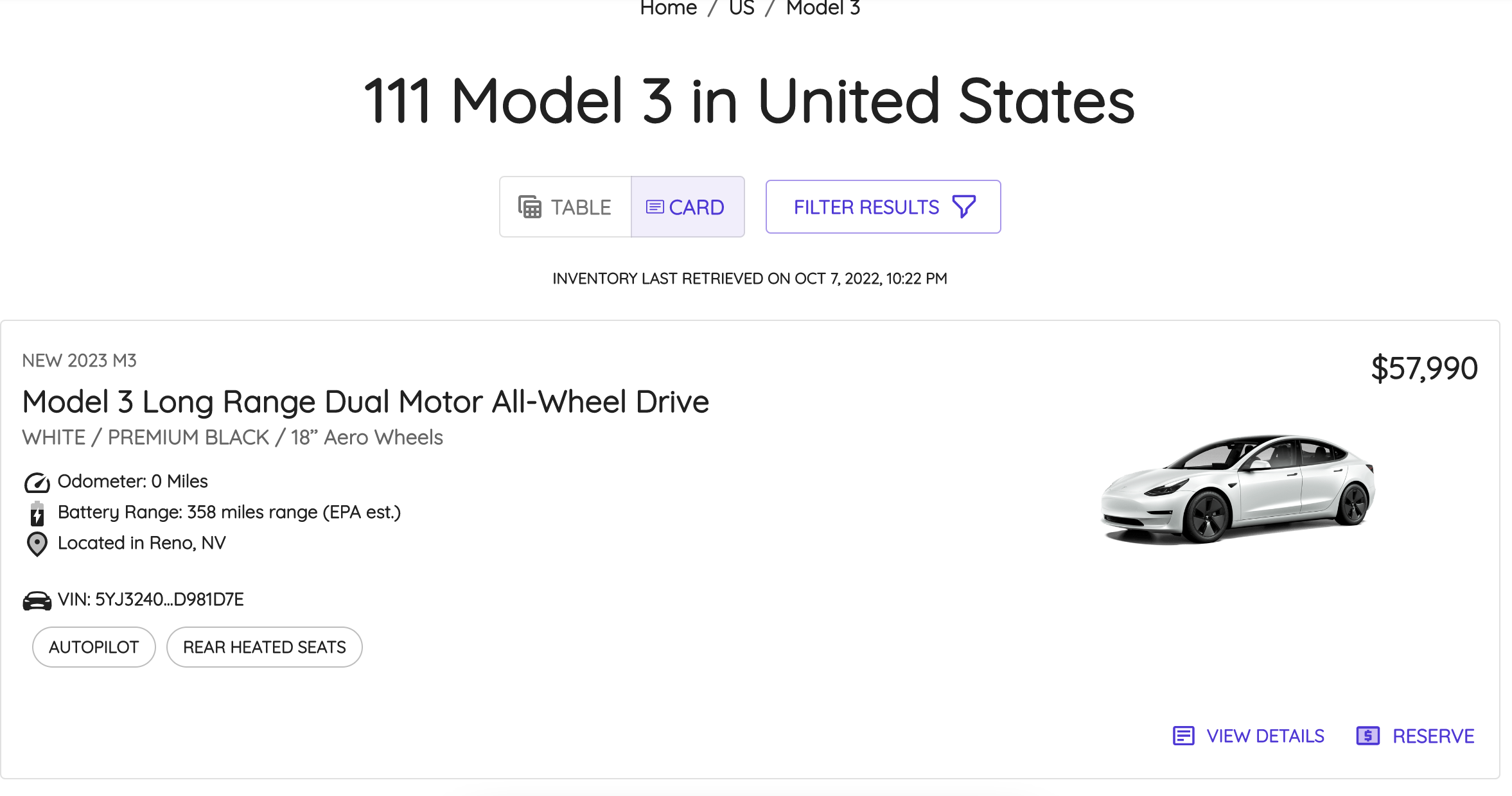 Credit: WaitingForTesla
The Model 3s are available coast to coast in all possible combinations of paint, interior color and wheel selection, all at the same prices as they were in August when it was removed from the website.
According to the individual listings, they are expected to arrive and be ready for delivery in November or December.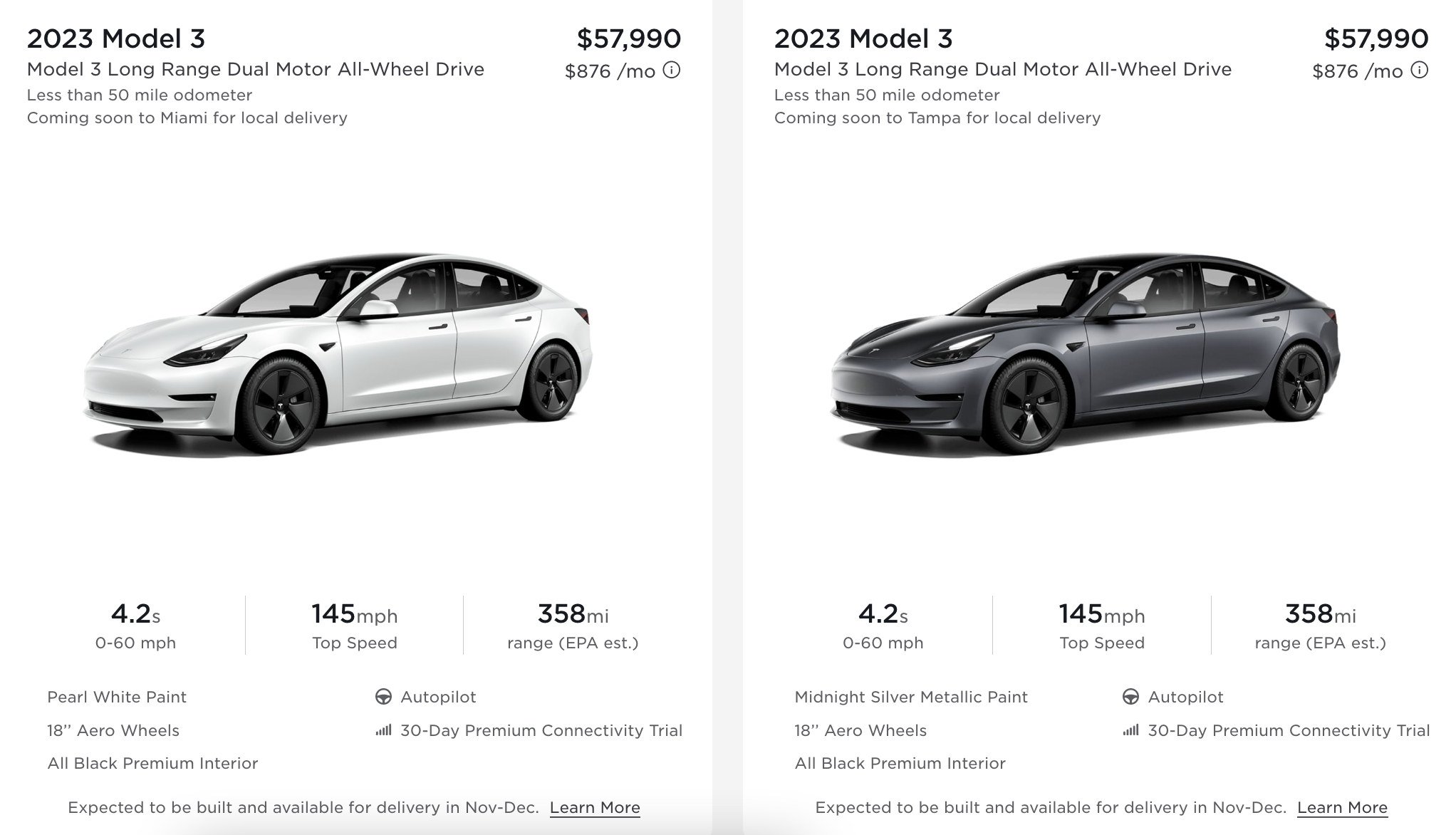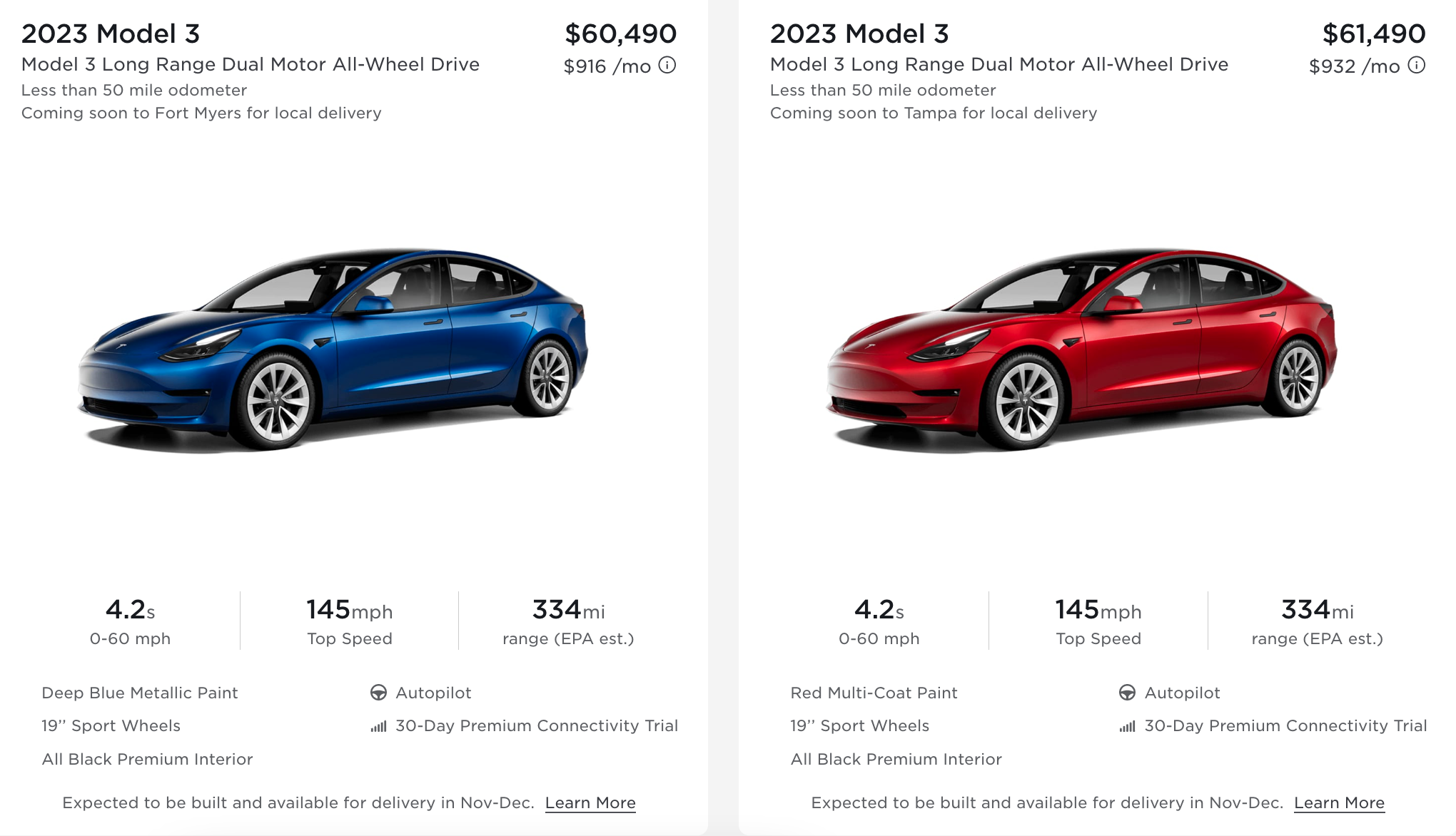 To purchase one, go to WaitingForTesla.com or check out Tesla's Model 3 existing inventory website and enter your zip code.
Be quick as they usually don't last long.